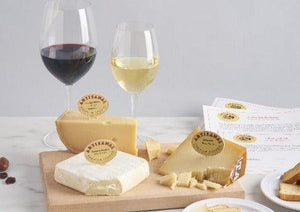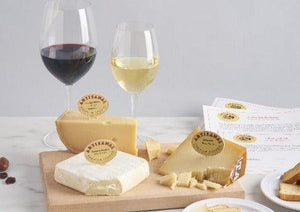 On Sale
Artisanal's Burgundy Collection
For the Burgundy connoisseur, Artisanal has selected three cheeses particularly well-suited for enjoying with the earthy tones of Burgundy wines.  The Artisanal Burgundy Collection is a wonderful sampling of various milk types and textures to enjoy with the complex characteristics of these spectacular wines.   This collection includes a European-style Baguette, mixed Artisanal dried fruit and 3 carefully chosen cheeses:
 Each cheese comes with a fromager note (describing the cheese with beverage pairing suggestions) and a cheese serving tag identifying its name, origin and milk type.
Wine not included with collection.  Cheeses not pictured above.  Items in this collection may be substituted at any time to ensure that the best product is being sent out.
Because our cheeses are cut by hand exact weights may vary slightly.